As Winter approaches we have some delicious options to KEEP MOVING.
Please see our new offerings valid for 60 DAYS BETWEEN 1st May – 1st September 2019. YOU CHOOSE YOUR START DATE.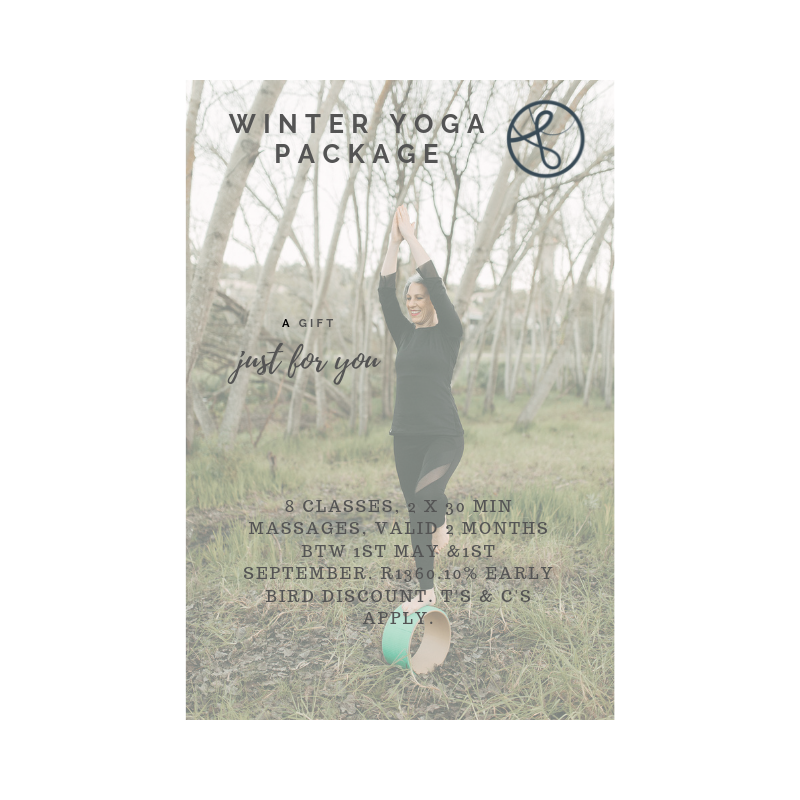 Yoga Package: 8 Yoga classes, choose between Yin, Yinyasa and Aerial and 2 x 30-minute massages – R1360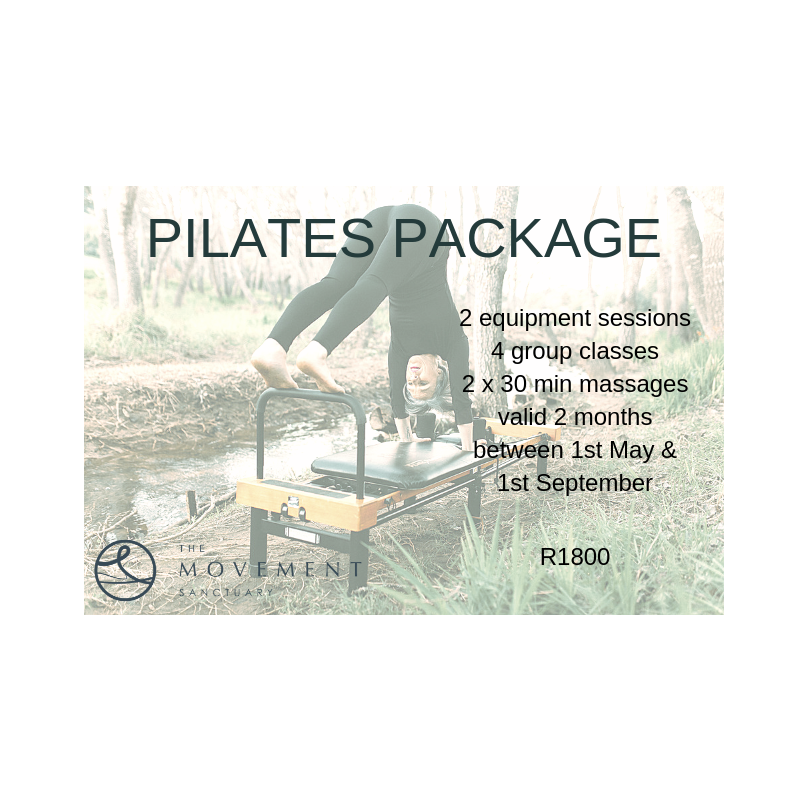 Pilates Package: 2 Equipment sessions, 4 group classes, 2 x 30 min massage – R1800 or half this for R900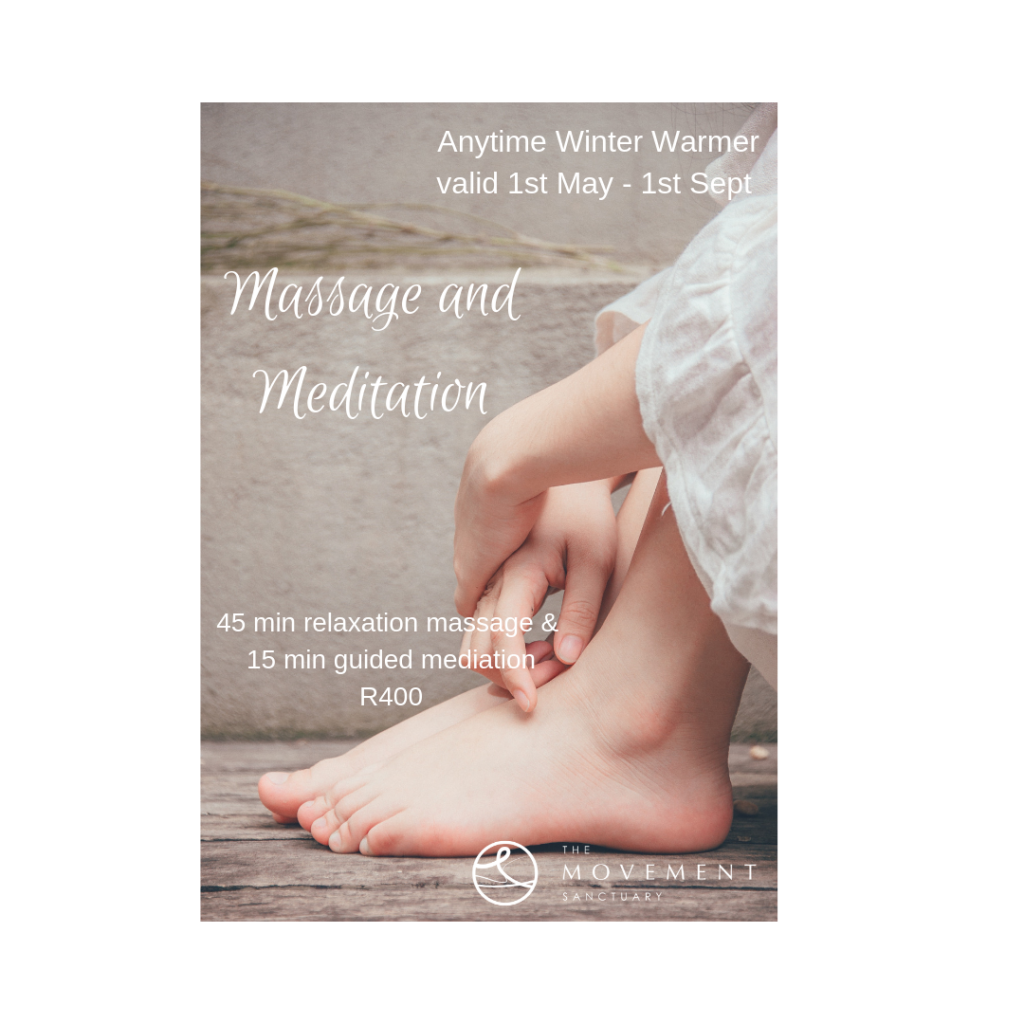 Massage & Meditation: Cocoon Yourself with 1x 45 min relaxation massage and 15 min guided meditation. R400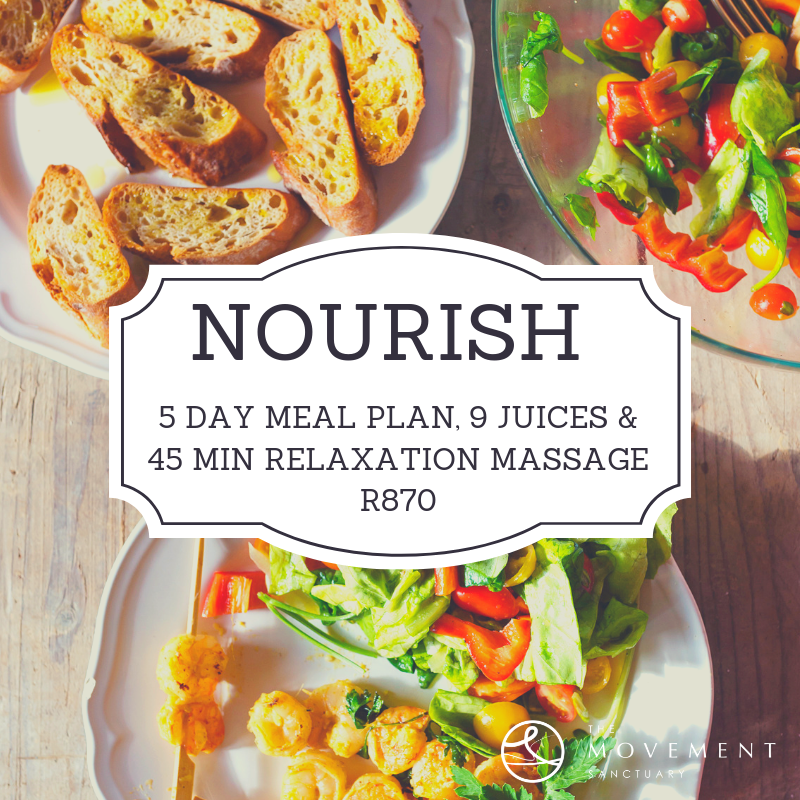 Nourishing Plan: 3 x days of juices as per Jason Vale Juice Plan(14 bottles), a 5-day meal plan- Working together with a nutritionist to ensure your daily needs are met and a 45 min therapeutic massage. R970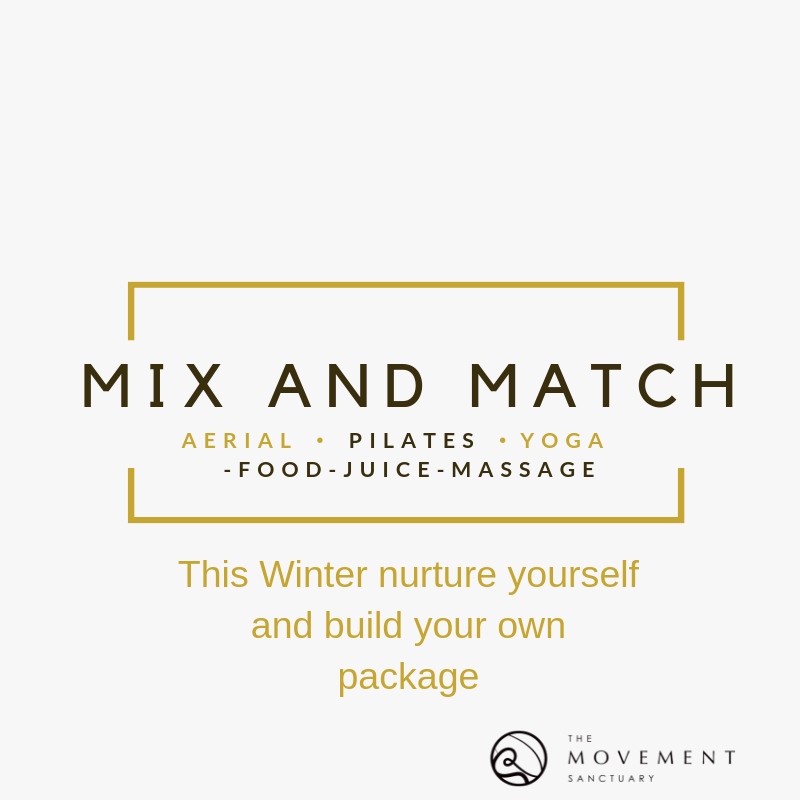 Mix and Matc: Choose what you would like to do and we can personalise your package.
ALL PACKAGES ARE VALID BETWEEN 1ST MAY AND 1ST SEPTEMBER.
YOU CHOOSE YOUR START DATE.
10% Discount on any packages purchased by the 5th May
CURRENT CLIENTS:
-Mix & match and add to your current packages for a healthier Winter. We cater to your individual needs.

-if you would like to do IN PLACE of your current package – a notice period is required.
-Nourishing Plan requires a week notice for when you would like to start the 7-day program
T's and C's apply. Please enquire if you have any questions.
Email: movementsanctuaryct@gmail.com Whatsapp/Phone: 0792614686