Introducing Marike, our youngest and newest addition to the Love Pilates team.
And taking full advantage of her dance background,
Marike teaches the Pilates Barre classes on Tuesdays 5.30pm.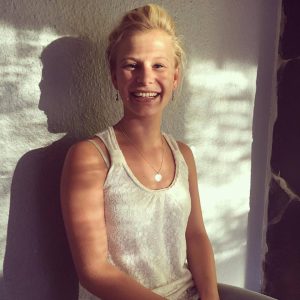 As a young girl I grew up in George and started my movement journey at the age of four, Ballet being my first love.  All I wanted was to be able to dance on points.  With each class I quickly realized that this was not a journey for the faint hearted.  That being said, I turned my attention to a more contemporary approach and  started with Modern dancing at the age of seven, and continued to grow with Christelle Smith Dance School and with each new element she added to the studio. Soon enough I was in the Tap Class and Hip Hop Class as well.  That's where I learned dedication, discipline and the true expression of my dancing soul.  I was there 2 to 3 times a week until I matriculated form Outeniqua High in 2007.  
As life is, I had to give up my dancing career in order to study.  I studied Viticulture and Winemaking at Elsenburg Agricultural Colleage from 2008 – 2010.  Most of the people in my life still can't put these two widely separated passions together in one box. Winemaking is not much different from a beautiful dance performance.  You see, in both lies the passion of movement, working with your hands and the end result giving a piece of yourself to others that makes them smile from ear to ear.
I travelled within the Western Cape from the one small town to the next gaining experience in the Winemaking industry.  Greyton was my first destination after my first harvest at Simonsvlei.  I learned how to pair wines with Von Geusau Chocolates (Greyton's own chocolatier) ☺ and fell in love with the beautiful surroundings of this magnificent town.  Next I was on my way to Darling to serve as a Viticulturist, with the wind at my back and the sun shining warm upon my face (Irish Blessing). Spending each day outside, working with amazing people, making sure the vines are healthy and deliver the best possible fruit for the winemaking process.  What a privilege, my soul was dancing all the way.
So where does the Pilates come in?  I started working at KWV in Paarl in 2014 and had my first Pilates class at Pilates for Life studio.  I fell in love with this form of movement and decided to stay. After a year of training, I enrolled in the Healthy Living Education Motor function and Movement Pattern Course presented by Colette de Vries and Gerda Miller.  This course stretched over a one year period where we dedicated one weekend a month in order to complete all the modules of this course.  A whole new world opened for me during this time and I couldn't have asked for a better Mentor to teach and help me understand the important principles of Pilates.  I extended this course by attending a Pregnancy workshop and Reformer course in 2016.  Early 2017 I decided that I was ready to take on the teaching world and applied for an instructor job at Love Pilates Movement Studio in Durbanville.  
Robyn and her team, welcomed me with open arms, and I am currently teaching 3 classes a week.  I can't thank them enough for the opportunity and for the fact that they believe in me.  I enjoy every second of teaching and helping everybody to move better, safely and amplifying their quality of life in their everyday go about.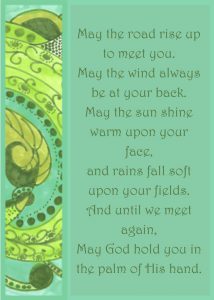 May the road rise to meet you.
May the wind always be at your back.
May the sun shine warm upon your face.
May the rains fall soft upon your fields.
And until we meet again may the Lord hold you in the palm of His hand.
– Irish Blessing
written by Marike – 2 October 2017